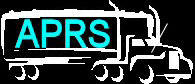 N9GQR's Eliminator Screwdriver Antenna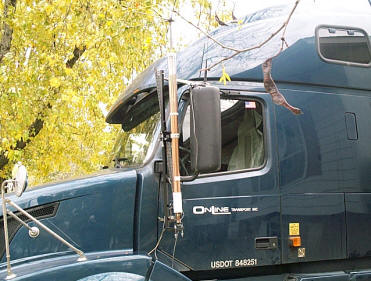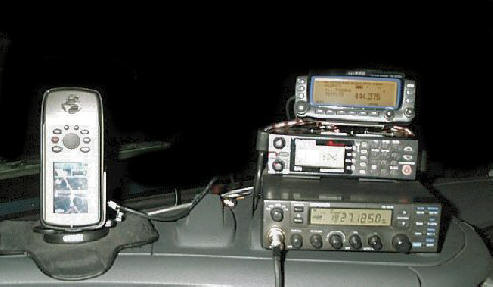 2006 Volvo in the Left Upper Picture, Garmin GPS, Kenwood D700a running APRS
Uniden Scanner and my handy dandy CB Radio in the Right Upper Picture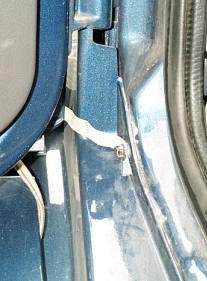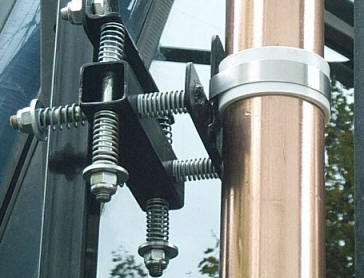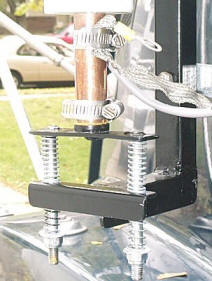 Left is the Ground for the Antenna & KA8KIP's Excellent Shock Absorber Mounting.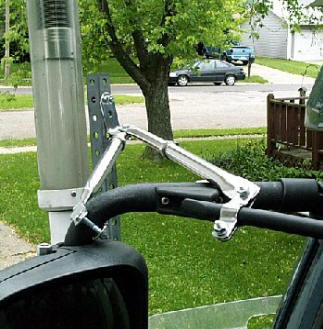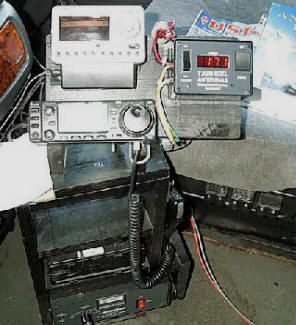 (1) (2) (3)
(1) Brackets added to hold antenna out away from cab. (2) Sitting on the Floor inside is the Tower of Power with my XM Radio, Icom 706MKIIG, Ameritron ALS500M Amp and my Tarheel Digital Antenna Controller. I'm am now running 2-Power Leads (#10 wire) 8ft. long each directly from the battery to where my equipment is plugged in on the back side of the tower in the right picture. (3) I have (1)-24 terminal Grounding Strip from a circuit breaker box on each side on back of tower, one for Hot from the Battery and one for Ground.
I hope these pictures might help you with your installation.
Listen for me on Midcars 7.258 (9AM - 1PM)
7.268 (3PM - 5PM) & the Freewheelers 3.916 (10:30PM - 12:30AM)
| | |
| --- | --- |
| Former Operating Position #1 | Retired Operating Position #2 |
to send a message or photos click on:
Contact Form

---
---
&copy N9GQR.COM, 2004-2010